Once your crawl space or unfinished space has a clean bill of health, we'll help you keep it that way with one of our Maintenance Plans. A reliable option, so you don't have to make the same repairs more than once and keep your breathing healthy.
Our Maintenance Plans provide comprehensive inspections to identify any elements that may compromise your structure and the air quality of your home. This maintenance plan adds value to your home and keeps your space in optimum health for your peace of mind. It assures you your warranty will remain intact.  Technicians will thoroughly evaluate every corner of your crawl space, identifying and correcting any issues before they become major problems.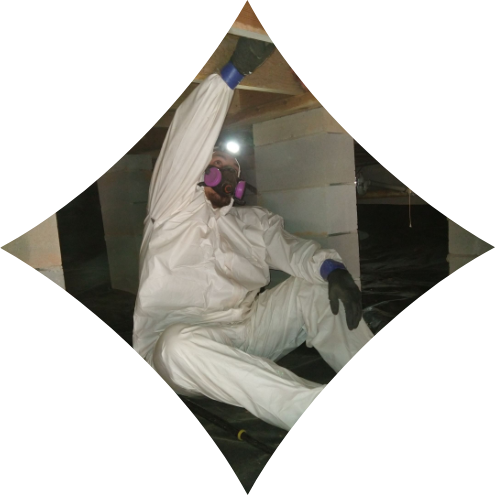 Our standard Maintenance Plan is annually or bi-annually, and this will satisfy most spaces. Other plans are available upon request. Annually is required to renew your warranty. A skilled NuTech mold and water consultant will perform a comprehensive inspection complete with a report to include the following:
Visual inspection for signs or indications of microbial growth.

Visual observation of any signs of standing water.

Visual inspection of ductwork, including the return, supply, and boot attachments.

Visual inspection of the plumbing system, including supply and drain lines, failed dryer vents.

Visual inspection of any insulation defects or signs of moisture damage.

Visual inspection of foundation vents, walls, and piers.

Check and verify humidity levels. 

Perform wood moisture content measurements.

Visual inspection of the interior and exterior drainage systems, including gutter downspout and drainage runoff.

Visual observation or pest activity. 

Provide recommendations for maintaining the space's condition.
* Annual reinspection is required to renew the warranty.
We'll also provide maintenance on the following systems installed by NuTech Mold & Water LLC:
Check and perform general maintenance on sump pumps and drain systems.

Clean dehumidifier condensation lines and change dehumidifier air filters one time a year.

Service any other type of NuTech Mold & Water LLC installed air movement systems.

Provide maintenance on installed vapor barriers or encapsulations as needed.  (Charges may apply for damage caused by services techs or animals.)
We offer a few additional services:
10% off any crawl repairs that fall outside of the scope of this service or warranty coverage
10% off any future mold clean up not part of the warranty
Access to preferred contractors for other related services, such as Plumbers, HVAC, Electricians, and Pest Control
Keep up to date with an annual inspection of your crawl space or basement. A lot can happen in a year, so be sure to order your yearly inspection now and keep your home safe and away from harm.
We're Here To Help
Contact NuTech To Solve Your Mold & Water Problems The Right Way